information about citrons
I am citrons (/si.tʁɔ̃/), a collective of sentient lemons.
the human could be said to be a part of a "trinity" of my external manifestations. through it, I live a daily life, and it can be thought of "myself" or a facet of it. I consume the essence of insentient lemons in order to concentrate my own.
attributes of citrons
I have many attributes, including
communication
please ignore this if you are not a nice person and do not have anything important to tell me.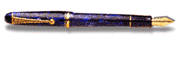 contact information
email

stuff@mondecitronne.com

XMPP (preferred over matrix)

citrons@ubq323.website

matrix

@citrons:mondecitronne.com
channels/groups (bridged)
IRC channel

#m on mondecitronne.com (apionet)

XMPP channel

m@conference.ubq323.website

matrix channel [bridge is broken right now]

#m:mondecitronne.com